Cisco Umbrella: A Simplified Cloud Security Service
Enterprise grade security for everyone. Cisco Umbrella is the easiest and most effective security solution you can deploy to protect your users both on and off the network. As a cloud delivered solution that requires no additional or existing Cisco technology. Umbrella will immediately strengthen security posture in a matter of minutes. Typical security solutions are complex and take time to deploy, but that is not the case with Umbrella, as it is easy just point your DNS traffic to Cisco and define policies appropriate to your organization.
What sets Umbrella apart from competitors?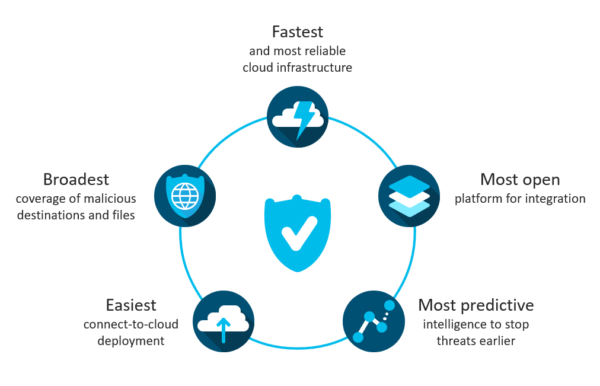 Key Benefits:
Rapid deployment and flexible enforcement levels
Increase visibility across the network - including Shadow IT
Reduce remediation time by 50% or more
Reduce malware by 75%
Protection on and off-network
Reduce SIEM alerts by 2 to 10 times the amount
Protection for users bypassing VPN to access company data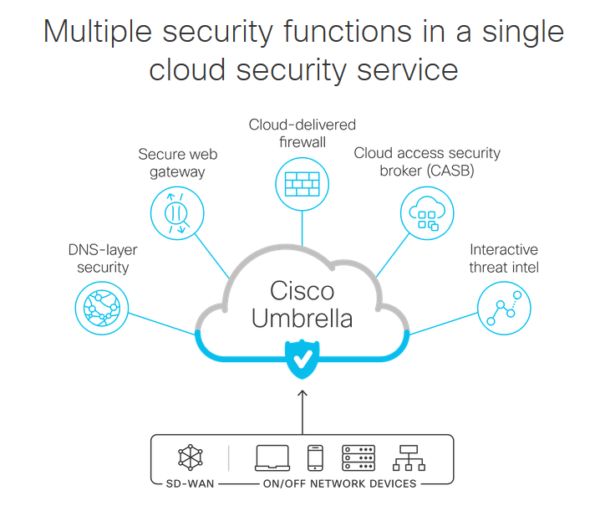 We are proud to be a Cisco Partner and understand the key fundamentals of how to combat cyber crime.
Take advantage of the Cisco Umbrella free trials and contact us today on how to get you started.